Raiganj Municipality has been felicitated with prestigious "GUARD of HONOUR" by District Police Administration on 27th April 2021 for its outstanding and tireless effort to fight against Covid-19.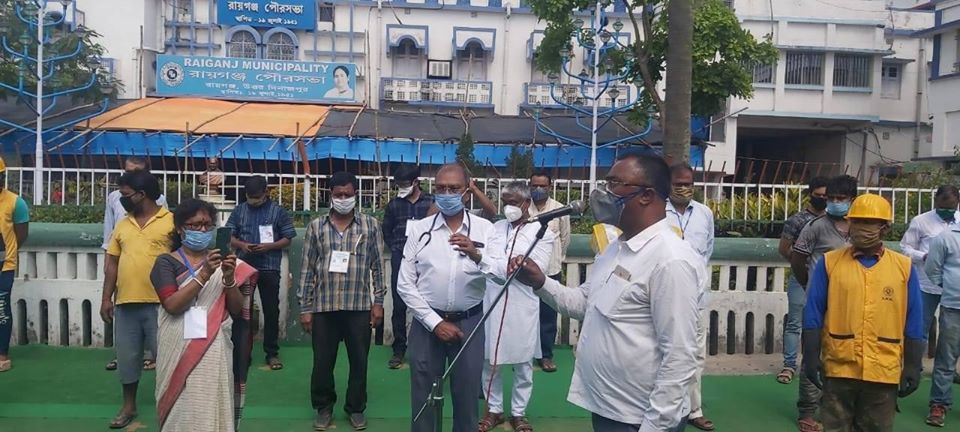 Dear Citizen Fellow,
All-round social and economic development by safeguarding the interest of the weaker section of society, through slum improvement, poverty alleviation as well as providing standard civic amenities and health facilities in a pollution free green environment. Our Municipality is responsible for providing basic civic services such as Roads, Lighting, Water Supply, Education, Health, etc. to the people of Raiganj.
"Dear Fellow Citizens,
on 15th August 2011 , Raiganj Municipality started it's web presence.
We thank you all for visiting. Within next few days this site will be ready to provide all needed information about Raiganj Globally!!! "
Raiganj Municipality